Your DeWees discount has been applied!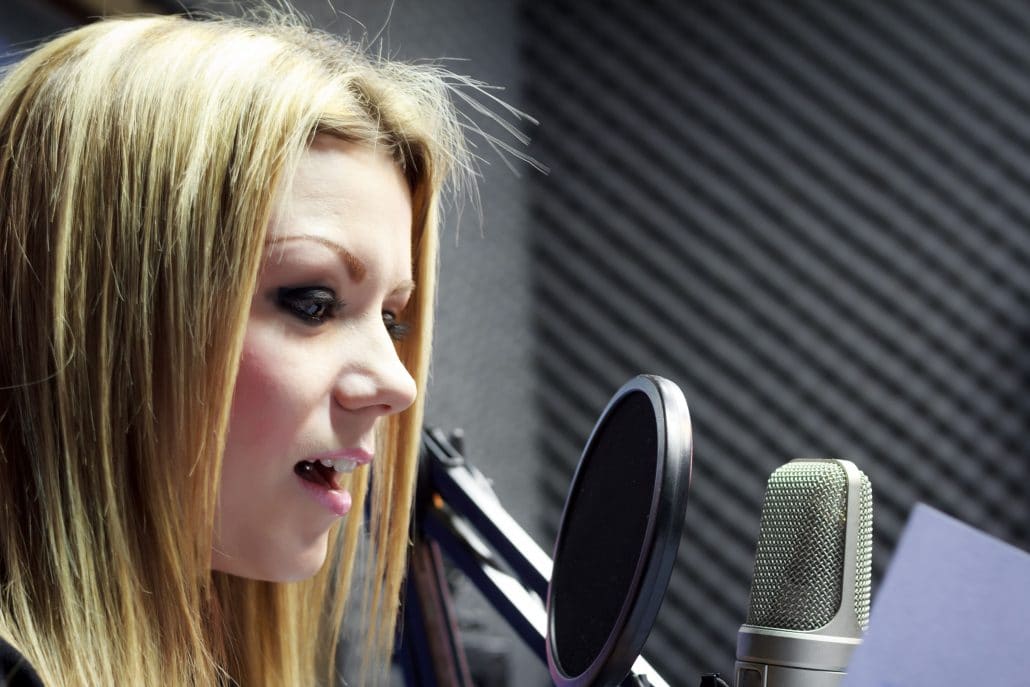 You're a voice actor. An artist. You act. You emote.
Commercial copy. Video games. Characters. Narration. Audio books. Just to name a few, of course. Your primary focus is on your performance, your audio, your clients and their projects.
But you also need your own marketing materials — a website! A website helps your prospective customers get a feel for your style and get a glimpse of what it might be like to work with you and the quality of the work they can expect from you.
The Voice Actor's Website
So what do you need? Among other things:
A great domain
A reliable web host
WordPress (software)
A WordPress theme
WordPress plugins
SSL certificate (better for SEO)
Backup software
Security software
FTP accounts (to upload your demos)
Video and audio players
And then of course, you have to build/develop your website. Not insurmountable, but certainly time consuming.
It's our position that you'd be better off in your studio. Working. Creating. Producing.
Earning $$ (or £ or € or ₣ or ¥ or whatever)!
The Voice Actor's Webmaster
Everybody's different.
You might be a technical wizard! Getting a domain, setting up your account at your web host, loading software, building websites, loading your voice and video demos, keeping software secured and updated — might not be a big deal to you. If so, you rock!
But if you're more comfortable in the studio honing your craft than you are with SSL certificates and FTP accounts — we can help!
There's nothing you won't do for your clients — and there's nothing we won't do for ours (you!).
Let us assume your website duties and here's what you get:
Check out these very basic examples using different audio players:
You Can Choose AudioIgniter as Your Player
We'll host your VO demos and create streamlined playlists using AudioIgniter. Click to see a very basic VO website using AudioIgniter.
You Can Choose Wonder Plugin as Your Player
We'll host your VO demos and create streamlined playlists using Wonder Plugin. Click to see a very basic VO website using Wonder Plugin.
You're concerned about your bottom line — as you should be.
Believe it or not, we're concerned about your bottom line too. So here's what we've come up with:
$99 set up fee
As low as $18 monthly fee
That's it!
No extra fee for us to build your website. No extra fee for our premium themes. No extra fee for our premium plugins. No extra fee for our premium security and backup tools. No extra fee for us to host your audio and video demos.
Let's look at it another way:
Save even more by going with an annual plan! Go annual and you'll get 12 months for the price of 10!
How Long Does All This Take?
We can move at an incredible pace — if you can. One of our clients signed up for service on Thursday, July 9th at 5:26pm and his website was live on Friday, July 10th at 12:50pm. Michael Robbins was ready to go. Within hours he provided us with all the materials we needed to get his website fleshed out. After a few emails back and forth for updates and suggestions, he gave us the OK to go live with his new website.
Reach out to Michael about his experience working with us. And don't worry if you're not as prepared as he was. The most important thing is to get the process started. 
How Do I Get That Kind of Service?
The quick and easy answer: Sign up!
The longer answer, there are a number of things that we'll need before your website can go live. Not everything is required, but the more you have, the better your website will look:
Logo.
Audio clips in MP3 format. Must be MP3, we cannot use WAV or other format types.
Video clips. Originals are always preferred, however, if you have YouTube videos that you want to feature on your website, we can do that too.
Picture of you (face).
Short bio — a paragraph or two.
Studio equipment list.
Industry niches you'd like to record for.
Gmail account or other email client capable of receiving and sending POP3 emails (don't worry, we'll help you figure this one out).
Don't have all these items yet? Don't worry about it. Let's go with what you have, and we can add to it as your website development progresses.
Are you ready? Let's get it done! We'll need some information to get going, but not too much.
Once you've signed up, we'll contact you to get your project underway.